Essential Data Tools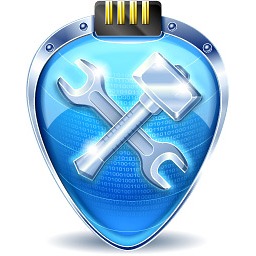 Ridding computer hard drives of duplicate files, secure deletion of sensitive information, automated backup of critically important data, copying files off damaged or unstable media, recovering accidentally deleted or otherwise missing digital information - all this and more can be achieved with Essential Data Tools, the all-in-one solution with a difference.
Program features
Data Recovery
Recover data from digital still cameras (DSCs), digital video (DV) cameras, personal digital assistants (PDAs), MP3 players and mobile phones. Recover deleted files or folders from drives/partitions with FAT or NTFS file systems, files deleted by virus attacks and software faults.
Easy Photo Recovery
FileRescue Professional
Data Backup
Protect your data from potential threats and data loss. Keep important information safe with our data backup and synchronization software. It's easy to use, but powerful and reliable. Be smart and never lose your data -- with ExtraBackup!
Duplicates Removal
Optimize disk usage and organize your computer storage by locating and removing duplicate files that are cluttering up your hard drive and causing problems. Find duplicate files including music files, images & photos, documents, as well as binary files.
Data Wipe
Make sure deleted files cannot be recovered. Use file eraser to securely delete sensitive data by overwriting it several times. Delete cookies, surfing history, typed URLs, temporary, and recent files. Clean up the tracks of your offline and online computer activities.
Media Reading
Effectively read files from scratched CDs/DVDs, unreliable LAN (Wi-Fi) network or defective floppy/hard disks. Resume downloads from a remote PC if the connection was broken during copying.
Screenshots
* Click on the images above to enlarge.
Download Trial Version
Ordering Information
Essential Data Tools is shareware. If you would like to use all its features a registration is required. You can order the fully licensed version of Essential Data Tools over the Internet with any major credit card.
| | |
| --- | --- |
| License type | USD |
| Single/Multiple License(s) | $ 99.95 |

Single/Multiple License(s)
Number of licenses
Price Per Unit
1
$ 99.95
2..4
$ 89.95
5..9
$ 79.95
10+
$ 69.95