Damaged ZIP file fixing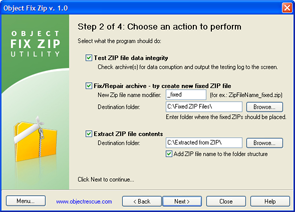 Object FIX ZIP is a program for repairing ZIP archives. Reconstruct a damaged Zip file and create a new Zip archive or retrieve zipped files where possible.
This software is designed for repairing corrupt or otherwise damaged ZIP archives e.g. those that are not completely downloaded or partially damaged.
Please follow this link for more information:
Object FIX ZIP Home Page